Mr. H.A. Pattillo and his two sons, Pat and Dan, started Pattillo Construction in 1950 as a family-owned design-build general contractor serving Atlanta and the State of Georgia.  Early projects included numerous churches, schools and other commercial buildings before focusing primarily on industrial construction. In a 12 year period during the 60's and 70's, Pattillo constructed 144 industrial buildings in one master planned park in Stone Mountain, Georgia.
The company is currently owned by third and fourth generation Pattillo family members.
Pattillo Construction has successfully completed more than 1,000 buildings accounting for more than 70 Million square feet and has continued to broaden it's focus back into the commercial construction market.
Company Timeline
Keep scrolling to see how Pattillo has been serving industry since 1950.
1946 Brittain-Pattillo Company
The $2,000 that was saved from cotton farming was used to purchase ½ interest in Brittain, which became Brittain-Pattillo Company. H.A. Pattillo was a general carpenter and Mr. Brittain was a bricklayer. Together they built schools and churches around Georgia.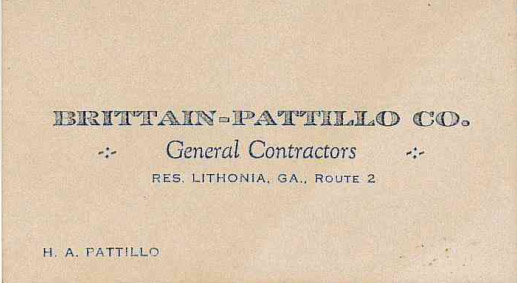 1952 Pattillo Construction Company
Britain-Pattillo Company becomes two separate companies. Pattillo Construction Company is led by H.A. Pattillo and his two sons Dan and H.G. (Pat) Pattillo. In May 1952, Pattillo wins the bid to build the Hunter Hills Elementary School, now named Emma Clarissa Clement School. This was the first building to be built by the Georgia State School Building Authority.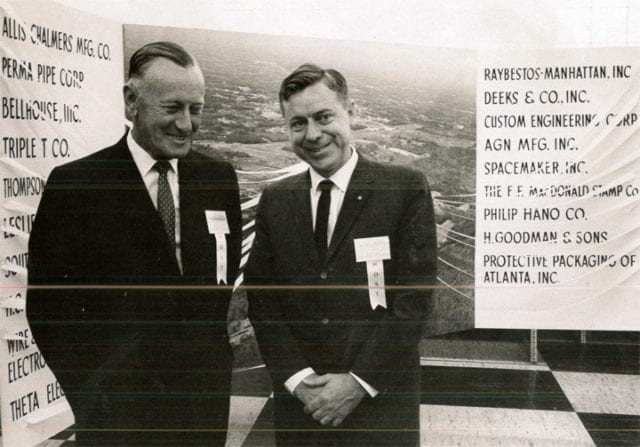 1956 First Warehouse Built
Pattillo buys a vacant lot for $50,000, and the first warehouse is built for lease.
1963 375 Jobs Completed
Pattillo Construction completes 375 jobs since 1952 including 40 schools, 40 churches and 200 warehouse and manufacturing buildings.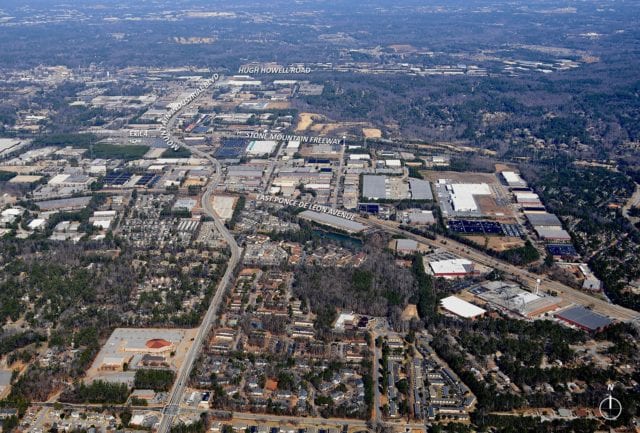 1966 Decatur Federal Building
Pattillo Construction builds the Decatur Federal Building- a 10-story building in Decatur, GA. The building would become the tallest building in Dekalb County.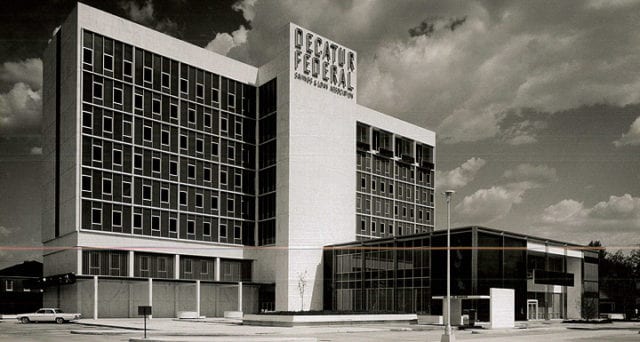 1980 Elizabeth Parker (Pattillo)
Elizabeth Parker (Pattillo) assumes ownership of the company as the 3rd generation. For the first time, the company becomes woman-owned.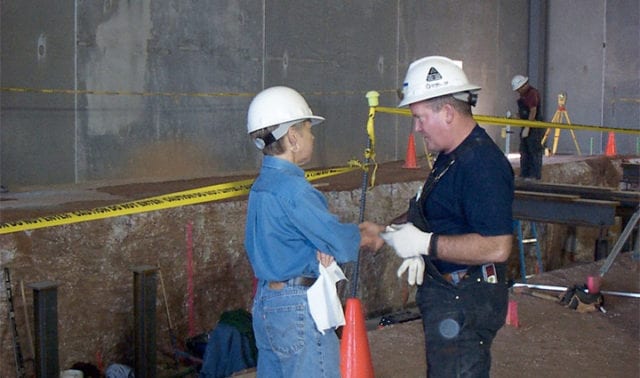 1996 First Tilt-Up Project
Pattillo completes its first tilt-up project: Daiki, in Adairsville, Ga.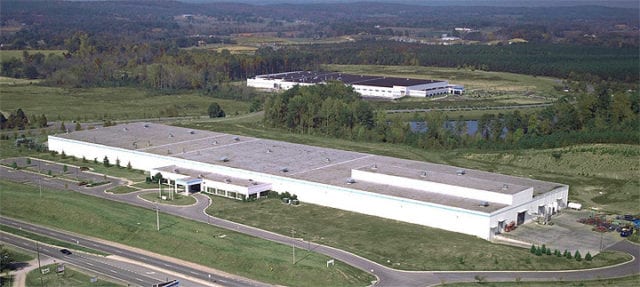 2000 792,000-sf Building for Pactiv
Pattillo completes its largest building to date, 792,000-sf for Pactiv in Covington Ga.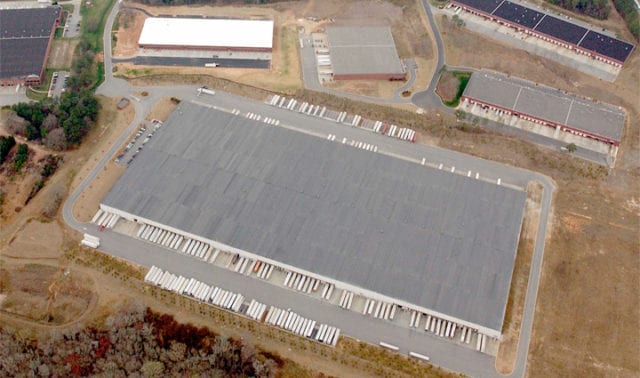 2008 812,000-sf Building for Sears
Pattillo completes second milestone project: construction of 812,000-sf project for Sears in Jacksonville, FL.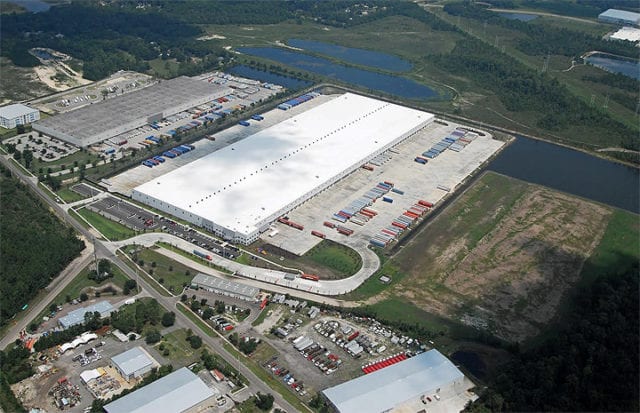 2011 Boeing Aerospace Chooses Pattillo
Boeing Aerospace selects Pattillo to construct its Interiors Responsibility Center in North Charleston, SC.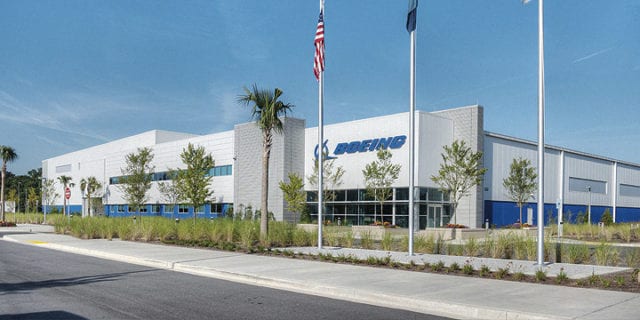 2015 737 Max Inlet Propulsion Center
Pattillo completes second project for Boeing Aerospace, the 737 Max Inlet Propulsion Center in North Charleston, SC.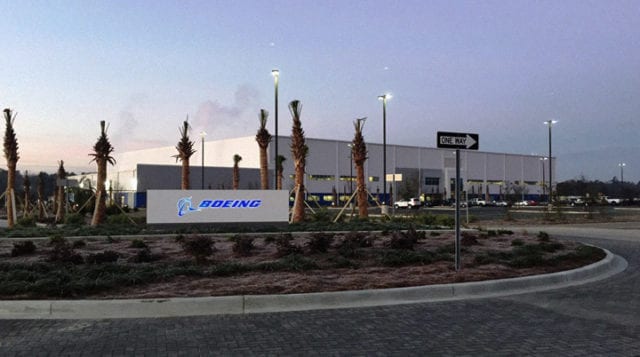 2016 Beretta USA Research and Development Center
Pattillo completes Beretta USA Research and Development Center in Gallatin, TN.